Actionable artificial intelligence to increase profitability
Feed cattle with confidence thanks to machine vision and data analytics.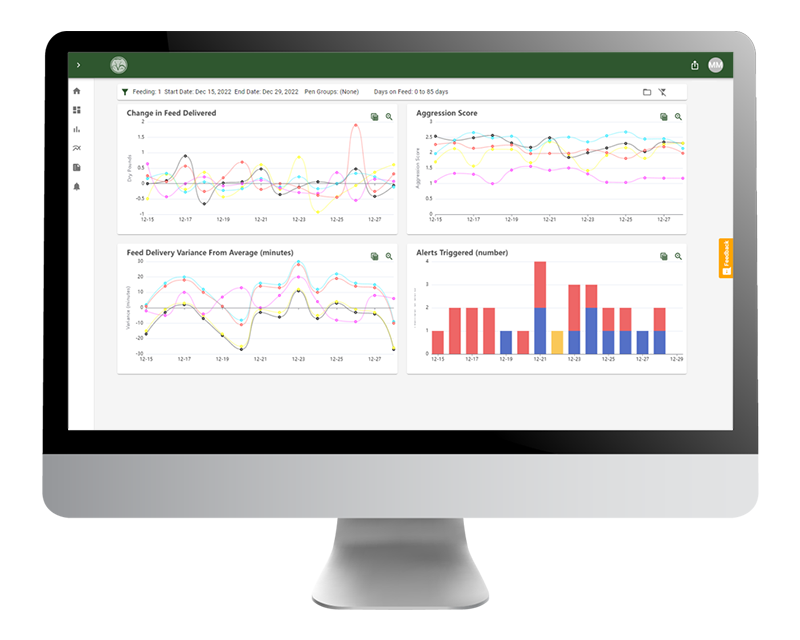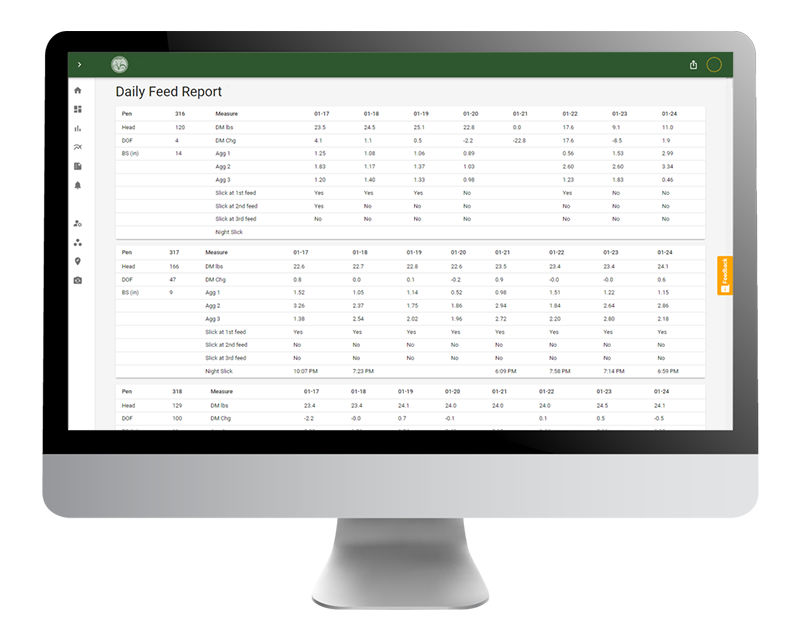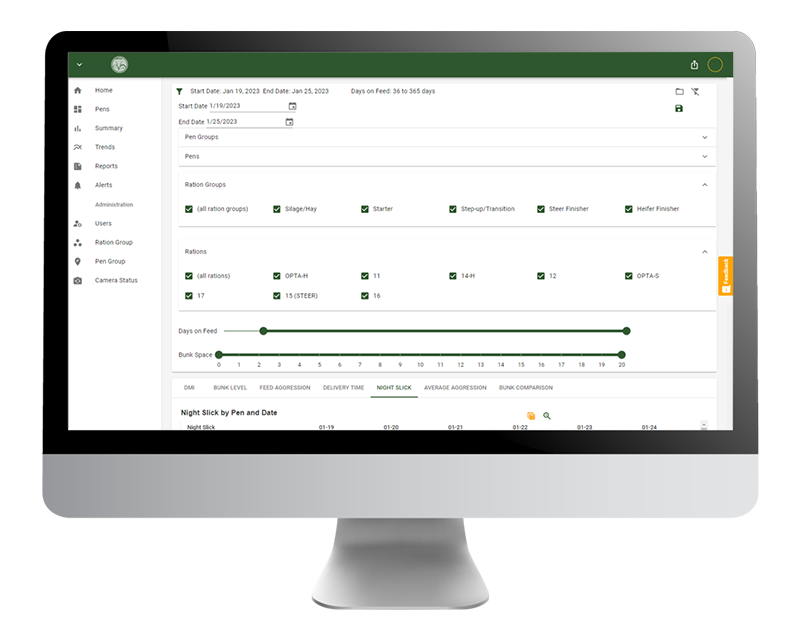 When margins are slim - you can't afford to guess
Today's cattle feeders are faced with lots of variables that can impact profit. While much of this is beyond human control, making thoughtful, data-driven decisions has a direct impact on your profit or loss. But getting reliable data is easier said than done.
Our solution uses artificial intelligence
Machine vision technology seamlessly guides feeding decisions
Our powerful camera system feeds you data 24/7. The system tracks feed bunks and feeding behavior, carefully parsing the data into graphs, charts and alerts for your team to act on.
Why Artificial Intelligence?
technology can be your eyes and ears
For the first time, cattle feeders now have access to practical, affordable technology to gather the data they need to optimize decisions and maximize profits. You and your team can't be everywhere on your feedlot at all times – but our technology can. Let our machine vision keep tabs on your livestock and run the reports. With the data brought directly in-hand, all you need to do is make the right adjustments and watch your profits grow!
Do more with less and give your staff the tools they need to streamline and automate decision making.
What our clients are saying
"I think what you guys are doing is what we need as an industry."
"Who knows how reliable a manual bunk read is in the middle of the night? It is very important for us to minimize human error."
"Reducing feeding costs by $12/head is not a huge hurdle. I would pay the price you are asking for that benefit."
"A comparison between growth models and the reality would command a lot of value for our operation."
Take your feedlot to the next level
Three easy steps to drive your profits with practical artificial intelligence solutions from Precision Livestock Technologies.
Not sure how New technology could impact your bottom line?
Run some numbers through our tried and true profit calculator to get an estimate of how much you stand to lose by not taking the chance on AI technology.
We proudly serve the livestock industry by bringing producers state-of-the-art technological solutions that directly impact their bottom line. Our unique system focuses directly on areas of feeding, performance, and health and is designed specifically for withstanding the rugged performance environment of today's feedlots.